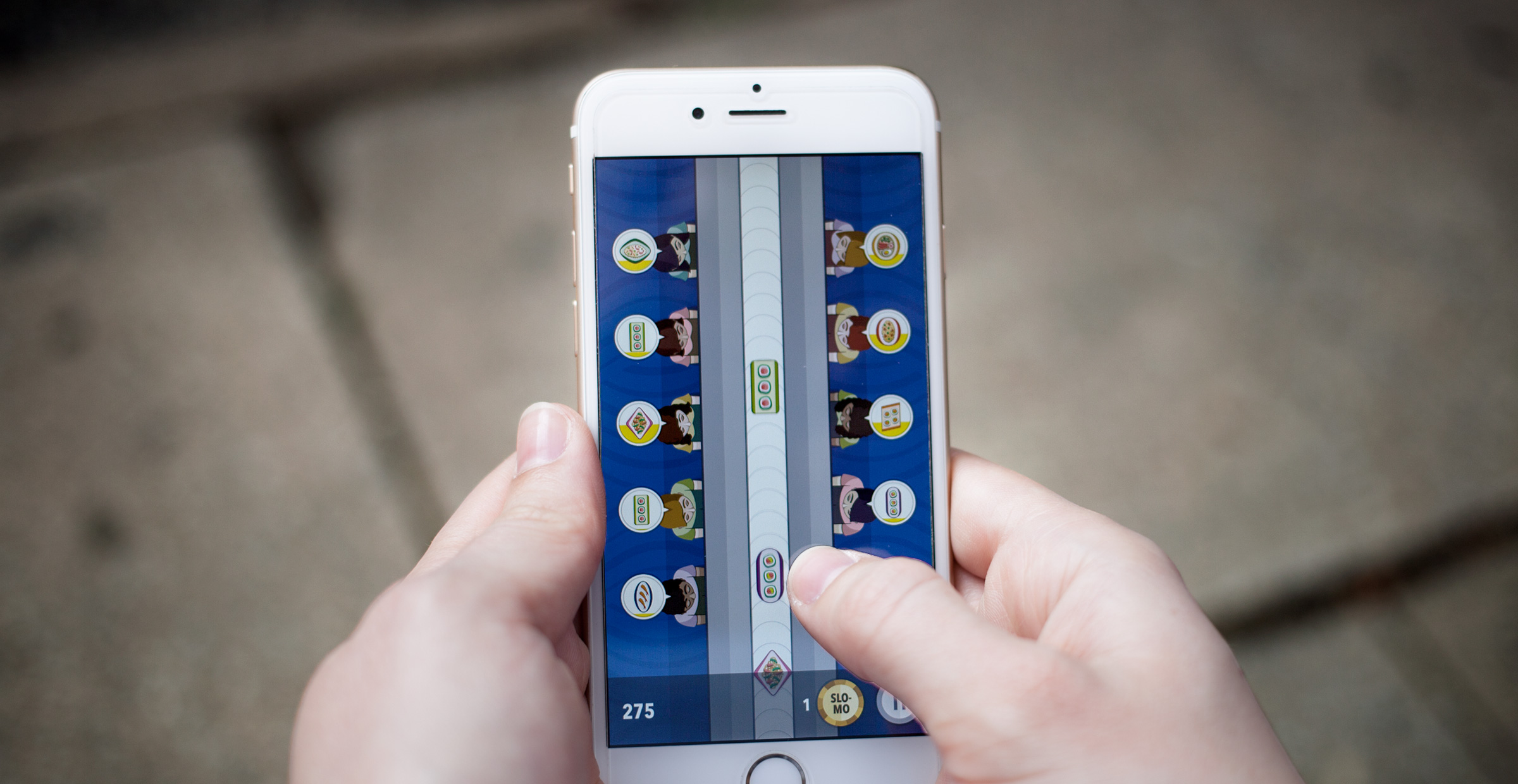 DIGITAL GAME CREATION
Run the Roll
This speedy sushi-swiping game has been described as both challenging and addictive. It takes place in a conveyor belt sushi restaurant where you quickly serve plates of food, remove stale plates, and keep customers happy simultaneously. This game was created from the ground up by my husband
Nabin Mulepati
and I. It's available for free on iPhone and iPad devices and can be downloaded in the
App Store
. A promotional video, responsive website, and social media pages were all created to promote the launch of this swift sushi game.
Preview the Game
Get a taste for Run the Roll with this promotional video. You will see that there's plenty of hungry interchanging customers that put your sushi swiping skills to the test.
A Nod to
Asian Design
The style of Run the Roll was inspired by asian culture and design. Lively colors were used to create a sense of playfulness, and the patterns were influenced by waves, fish scales, and rice.
Creating the Logo
Many possibilities were explored while sketching a mark to represent this game. In Illustrator, I reorganized the letterforms and created ligatures to form a cohesive final product. My goal was to reflect the beauty of asian script by having the logo flow typographically and read vertically.
Building the Experience
The navigation and page layout were created with user accessibility in mind. Many renditions were tested to ensure a smooth experience. Our game testers provided valuable feedback to help with this process and gave us an essential outside perspective. Below is a site map showing all the pages within the app and how to navigate to them.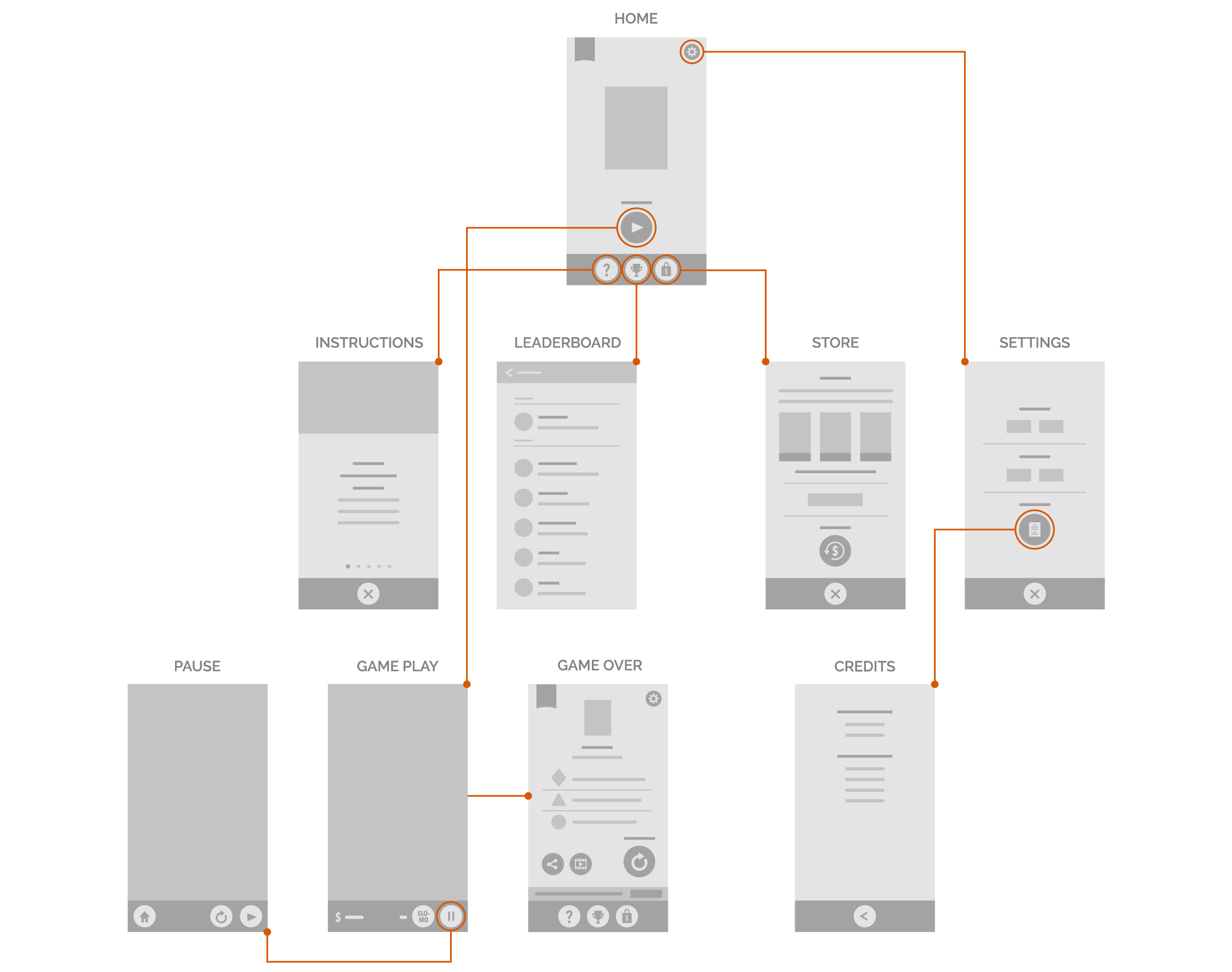 USER FLOW EXAMPLES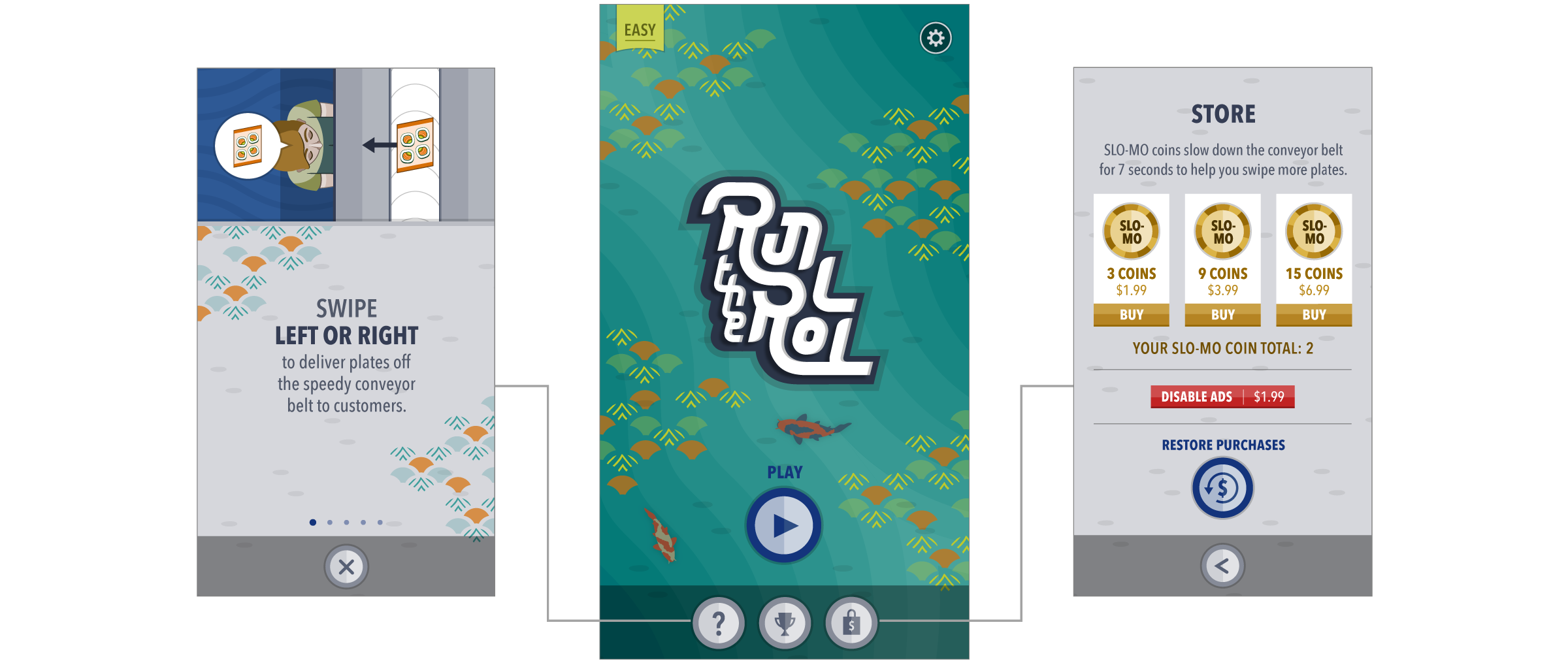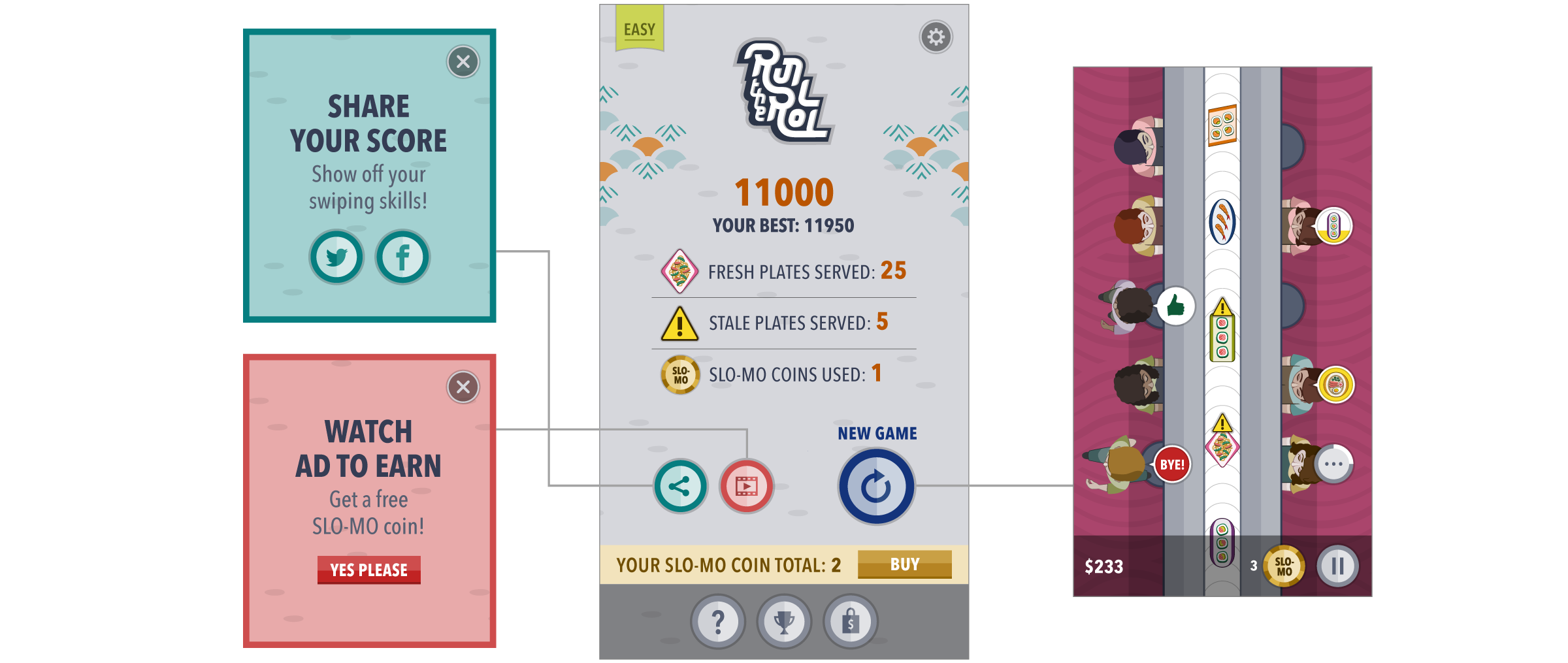 Animating the Game
All animations were created frame by frame in Illustrator. I illustrated my characters in just the right amount of positions to create smooth transitions that worked well with the fast-paced nature of the game.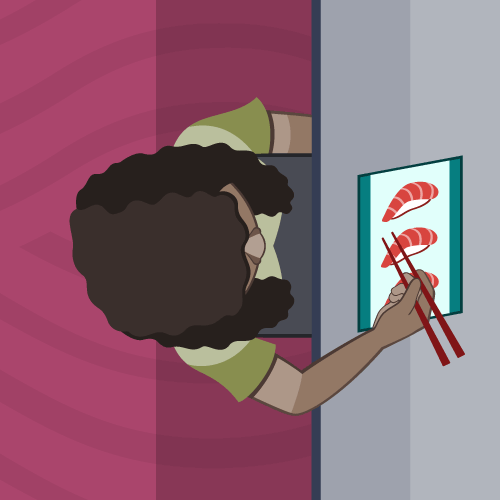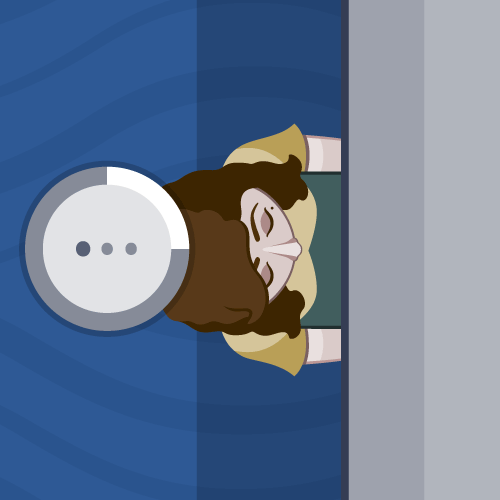 Promoting the Game
Social media pages and a responsive website were created to celebrate the game's launch. We continue to update the social pages with content and create ads to attract new users.